This summer, Bethlehem Housing and Support Services invites you take on the online Housing Hero Summer Challenge.
Join Our Summer Challenge!
Sign up for the online Housing Hero Summer Challenge today and play a variety of puzzles, photo challenges, and scavenger hunt challenges as an individual or in a team. Win some awesome prizes, and support Bethlehem Housing at the same time.
The game is best played on a smartphone. You can play it on your computer, but please be aware, you will not be able to complete all the challenges because some of them are location specific. 
Your participation will help us to continue to provide the needed supports to the vulnerable families we serve to find, afford, and sustain their housing in our community.
50/50 tickets are now available until August 31, 2022! Buy 50/50 tickets
The online challenge runs from July 13 at 12pm to August 12 at 12pm.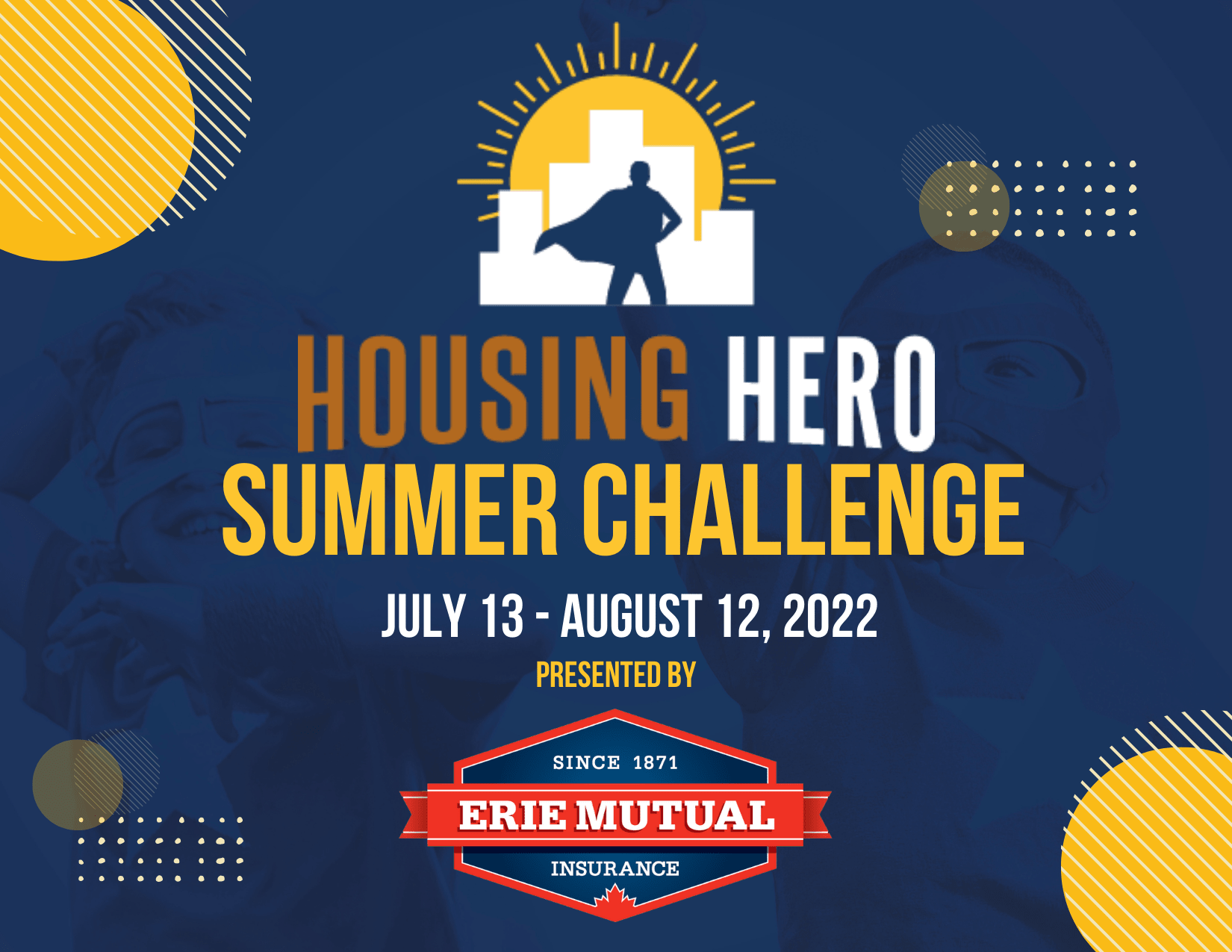 Why Be A Housing Hero?
The affordable housing crisis in Niagara is real, and it affects us all. More affordable housing in Niagara means a better community for everyone. Be a part of the solution. Be a Housing Hero.  
Sign Up & Start the Challenge Today!
Sign up* as an individual or as a team on our event page today. After signing up, you will receive a code to enter into Eventzee! Reminder that the challenge does not open until Wednesday, July 13 at 12pm. Good Luck!
*The cost to sign up is $15, TEAMS are $50. Proceeds help support the work for Bethlehem Housing and Support Services. 
Purchase a Ticket
How TEAMS Work
Team members decide who's device they will play from. A single account can be logged into several devices, but you have the option to share a device.
After the team downloads Eventzee, it will prompt them to either sign in or to create an account. The team will need to create a single account for them to share. Please set the username as the team name (example: TEAM Summer Heroes - make sure your name has 'team' first). 
That way if the team member were to log into Eventzee on their personal phone they can use their team username and shared password to log in.