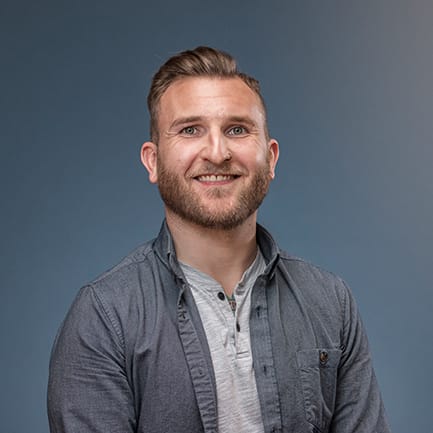 Jordan Versluis
Show Us Your Support
Support Jordan by making a donation in his name.
Jordan is the Creative Director at CMSIntelligence, and a freelance graphic designer. He is a long-time volunteer and financial supporter of Bethlehem Housing and Support Services, whose contributions were instrumental in the design and development of our Housing Hero website. Jordan has proven to be a key team member in the continued evolution of our Housing Hero Campaign.
Jordan offers his graphic design, strategic consultation, and marketing expertise to our public education and engagement efforts every day. Everyone who visits our website will be met with his creative and strategic contributions. Jordan's confident and charismatic personality draws in peers, entrepreneurs, influencers, and professionals in Niagara, all driven to do good things within the region.
"The successful development of Niagara's downtown core, and resulting economic growth, means we need to solve the crisis of affordable housing and displacement of individuals stricken by poverty."
With a passion for increasing the stock of affordable housing in Niagara, Jordan is also the Chair of our Housing Hero Task Force, a group of like-minded professionals who support all of our Champions in reaching their fundraising and engagement goals. You can show Jordan your support by making a donation in his name here.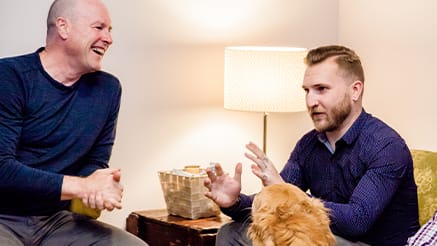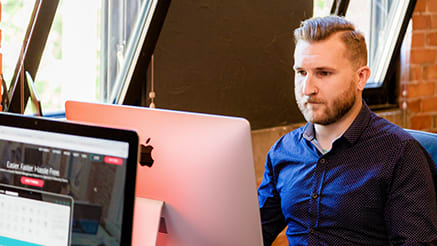 A Champion shares their attributes and valuable contributions with Bethlehem. We do this by sharing our time, talent, or treasure in a focused way for a prolonged period of time. We raise funds and create awareness about homelessness and housing in our community. We are committed to combating the affordable housing crisis in Niagara.