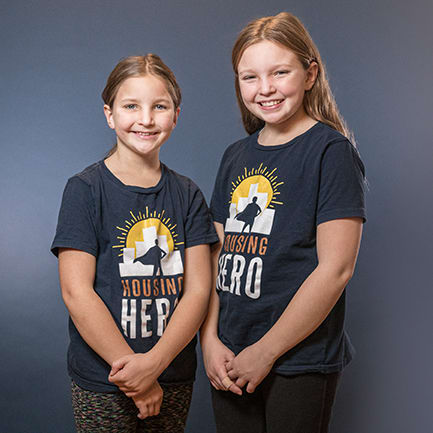 Claire & Evelyn
Show Us Your Support
Support Claire & Evelyn by making a donation in their name.
12-year old Claire has been fundraising for Bethlehem Housing and Support Services since her 8th birthday, when she invited her guests to make donations instead of buying her gifts. Since then, the same fundraising bug has also bitten Claire's younger sister, 9-year old Evelyn. The sisters, busy with schooling and extracurricular activities like baseball and curling, feel that it's also important to fit volunteering into their schedules.
Claire and Evelyn's family fosters a philanthropic spirit in their youngest members: during the holidays they teach generosity by rallying to make a collective charitable donation. Last Christmas, Claire asked her family to support Bethlehem Place, a transitional housing development.
"Everyone deserves a safe place to live. We are the youngest Housing Hero Champions, and we want to influence young people to help our community and people in need."
Through their passionate belief that everyone deserves a home, Claire and Evelyn have inspired several online donations. And, with support from their parents, their Housing Hero fundraiser has proven to be one of the most successful to date. You can show your support by making a donation in Claire and Evelyn's names here.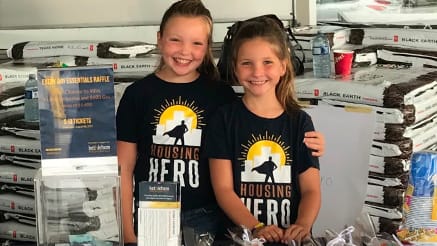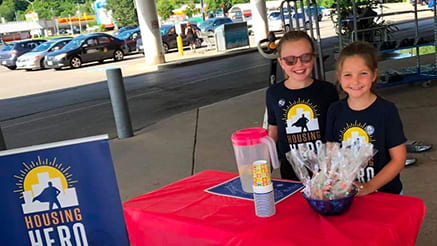 A Champion shares their attributes and valuable contributions with Bethlehem. We do this by sharing our time, talent, or treasure in a focused way for a prolonged period of time. We raise funds and create awareness about homelessness and housing in our community. We are committed to combating the affordable housing crisis in Niagara.